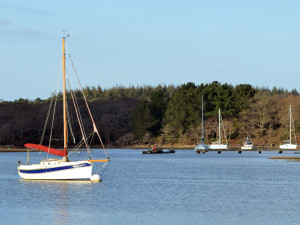 Sailing in the winter can be cold, damp and unforgiving. On a good day it can be calm, dry and pleasurable. The summer crowds have gone home, the waters and moorings are less congested and the scenery is stunning.
Boat owners can take advantage of this longer season and get more from their watercraft by installing heating.
Even in the summer months you will still enjoy a heated boat. Just to take the chill off the yacht on a cool morning, or to dry clothes after being out in the rain or spray.
Propex Heatsource Marine heaters are perfect for the boater who wants to get more from their watercraft.
Our boat heaters are ideal for small yachts with an outboard, or petrol engine. If you already have gas on-board, our LPG heaters are the perfect way to heat your boat.
The Propex Marine Heater Range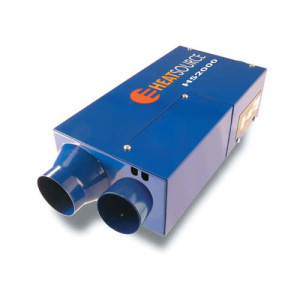 HS2000 2KW
Suitable for boats less than 27 feet long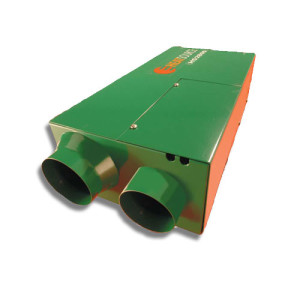 HS2800 2.8KW
Suitable for boats up to 40 feet long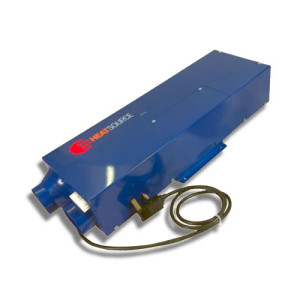 HS2000E Dual Fuel
LPG Gas and Mains Electric Power
Why choose Propex Boat Heaters?
Safe, condensation free heating
Our heating systems are 'room sealed'. Drawing air in from outside the boat, while forcing all noxious gases out and away. Super safe and condensation free, unlike many other gas heaters.
Cleaner and cheaper to maintain than diesel
Unlike diesel marine heaters, our gas powered heaters are clean burning. Which means no more smelly or sooty cabins. You don't go sailing for the clouds of carbon or filthy smell of unburnt diesel fumes.
It's nice to know that LPG is much kinder to the environment than diesel too.
There is nothing, absolutely nothing, half so much worth doing as simply messing about in boats.

~ Kenneth Grahame
Wave goodbye to expensive annual services
You can also wave goodbye to expensive annual services or the regular replacement of consumable parts too.
Especially so, when you consider the variable quality of Marine diesel fuel. Contaminated or adulterated diesel is often found at docks. This can lead to unreliable operation or poor performance. When temperatures plummet diesel will 'wax up' well before Propane freezes.
Some diesel heaters struggle with ultra low sulphur fuel too.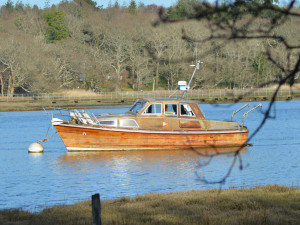 Kinder to your battery
Some diesel heaters need a large current draw from the battery when starting just to charge the glow plug.
Quieter
Another reason to choose our heaters is their quiet operation. Nothing disturbs the tranquility more than a noisy generator or engine. It also won't disturb the peace of others when moored.
Cheaper to buy and maintain
Propex marine heaters offer a significant saving compared to diesel heaters. From the initial sale price to ongoing maintenance costs; A Propex Marine heater is a water tight investment.
Easy Sailing
When properly installed a Propex Marine Heater will give many years of trouble free operation.
Cheap Shore Power
Our HS2000E heater is dual fuel. LPG or electric. Making it ideal when moored, ticking over at low power to stop the cold getting into the fabric of the boat.
You will not find a cheaper way of heating your vessel than shore power electricity.
Contact Us Find your local Propex Marine Distributor
Twenty years from now, you will be more disappointed by the things you didn't do than those you did. So throw off the bowlines. Sail away from safe harbor. Catch the wind in your sails. Explore. Dream. Discover.

~ Mark Twain
Boat Heating Kits
We supply Marine installation kits with 2Kw or 2.8Kw output heaters. Including everything you need to complete your installation.
A typical marine kit comes with the following:
Heater
Thermostat
1m Stainless Steel exhaust pipe
1m combustion air inlet pipe
Through hull Flue fitting
Bulkhead mounting bracket
Hot air APK ducting
Hot air vent(s)
Return air vent
Power loom
Thermostat loom
Y branch (dependant on kit)
Inline fuse
Jubilee clips
Templates and instructions
Fitting Kit Example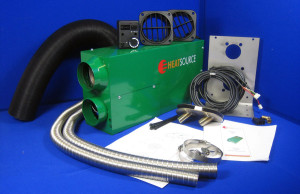 Through Hull Flue