Our NCC & AWS-Approved caravan and motorhome workshop in Ringwood offers quality-assured touring caravan, motorhome and campervan habitation services. Based in the New Forest our services extend across both Hampshire and Dorset, offering affordable pricing on all habitation services and repairs, including appliances.
Use the interactive map to find us:
What's a habitation check?
So, what is a habitation check? It's essentially a detailed examination of the living quarters of your caravan, motorhome or campervan, usually conducted once a year. The habitation check includes a checklist to identify any issues within the habitable areas, including; damp or ventilation, gas, electrical, and water issues before they become more serious and expensive issues. Plus, exterior and interior checks to the widows and doors, ensuring safety and security is maintained.
* Whilst it's not a legal requirement to have a caravan or motorhome habitation check, it is highly recommended.
Our Caravan Habitation Services
Our sixty-six point checklist covers every aspect of your touring caravan's road worthiness and on-site safety. Examining your chassis, running gear, bodywork, electrical, gas ,and water systems & appliances. Plus, our engineers will cast their expert eye over everything else; from your tyres and breaks to your awning light and more.
Damp Prevention
Chassis & running gear
Electrical systems
Water system
Fire & safety
Ventilation
Gas system
Bodywork
As a member of the National Caravan Council (NCC) we are specialists in servicing and repairing all original equipment manufacturing (OEM) caravan brands including Bailey & Swift.
Our Motorhome Habitation Services
Our sixty-six point checklist covers every aspect of your motorhome or campervan's road safety and on-site security. Ensuring all habitable areas and appliances are checked, and all doors and windows for examined for damage to ensure ensure the safety and integrity of the campervan or motorhome is maintained.
Damp Prevention
Electrical systems
Water system
Fire & safety
Ventilation
Gas system
So, what motorhomes and campervans can we offer our habitation services to? Well, as an NCC-approved workshop, we offer motorhome habitation services to many motorhome or campervan models/brands, including;
Popular Motorhome Manufacturer Models:
You Can Depend on us
Our caravan services and motorhome habitation checks put your mind at ease from the moment you arrive. Our expert engineers take care of it all, and the best part is we will have your habitation check done the very same day you arrive! Examining every inch of habitable space, so you never have to worry when you next set off on an adventure or holiday, no matter how long you go for or where you go!
Your caravan or vehicle will be safe and ready to roll, whenever you are.
Your NCC-Approved Caravan & Motorhome Service Center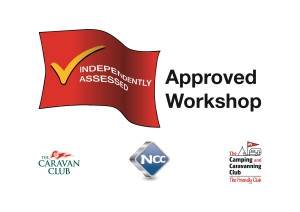 Why choose us? Our state-of-the-art workshop is approved by the NCC (National Caravan Council), The Caravan Club and The Camping and Caravanning Club.
Located on the Hampshire and Dorset borders in the market town of Ringwood. If applicable we can also offer a while you wait service to avoid needless travel. There is excellent access from the A31 to our workshop with plentiful and accessible parking. New Milton, Verwood, Christchurch, Fordingbridge, Downton, Poole, Bournemouth are all within easy reach.
Call or contact us to book your service or learn more.
Contact us / Book your service Workshop Pricing
So if you need a caravan or motorhome habitation service or repair, and live within the Hampshire and Dorset area give us a call today!
Contact Information
Phone Number: 01425 486950
Email Address: Info@propexheatsource.co.uk
Social Media Handle: @Propexheatsource